"I find that nothing frames a face so beautifully, or gives an instantaneous lift like perfectly shaped brows." - Anastasia. Brows are a majorrrrrr key to your makeup being popping. The thing that makes brows so great is the fact that you can have them done without doing a full face of makeup to go with them. After asking around, I got some information on what the favorite and best brow products are.
I find that the type of brows you want is very dependent on what product you use. This is what brings about my INSTAWORTHY vs. NATURAL BROWS topic. I want this to be more of a conversation, so the comments are open for ya'll to comment and say what you use, your methods, etc.
The brands that stood out the most when I asked for opinions were Anastasia Beverly Hills, NYX and Colourpop. These brands offer pencils and pomades to achieve the perfect brow for whatever you're looking for. I've had a chance to try out majority of these products and have formulated my own opinion about them.
INSTAWORTHY BROWS: This is the typical "on fleek" brows you see on Instagram baddies.
For a Instabaddie look in terms of your eyebrows, this is where I'd suggest the pomades. With pomades, you're able to sculpt out your brows and give them the perfect arch. Typically you apply them with an angled brush.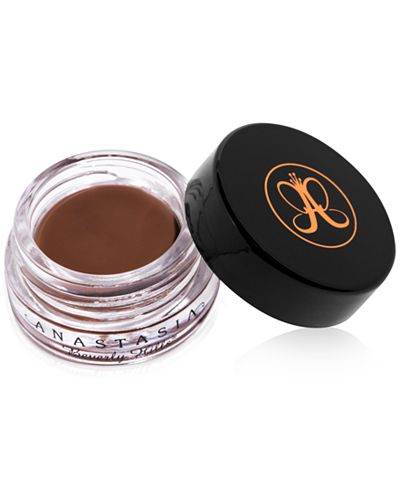 Anastasia Beverly Hills Dipbrow ($18)
Available at ULTA, Macy's, Sephora, etc.
[11 shades]
Blonde
Taupe
Soft Brown
Medium Brown
Caramel
Auburn
Chocolate
Dark Brown
Ebony
Ash Brown
Granite
If you mess them up and don't get it precise, in terms of the tail or arch, clean it up with concealer. After hearing differing opinions from different makeup artists, what works best for me is if you use a concealer on the bottom of your brow and foundation on top. That's personally what I do for mine. I used to use concealer all around it, but it makes you look super extra and it was harder for me to blend into my foundation. With foundation on the top, it still cleans it up AND blends like a dream.
NYX Tame & Frame ($6.99)
Available at ULTA, Target, Drugstores, etc.
[5 shades]
Black
Blonde
Brunette
Chocolate
Espresso
Natural Brows: a clean looking brow, but it isn't perfect and it looks like you didn't have to do anything to it.
This is the perfect brow for class, or work.. even going to the mall, or target. It's really natural and looks effortless. This is where the pencils come in. Using the pencils, the color payoff usually isn't as intense as the pomades would be. Pencils usually come with a spooly on the end and the actual pencil product on the opposite end.
When I use the pencil for my eyebrows (which is my favorite method, btw) -- I usually never use concealer around it. It's super easy to be precise and get that arch the way you want it. You don't have to press down hard either. If it's harder to get it right, use a light hand. Then if you don't like it, you can redo it and if you do,
you can go back over it. Small, light strokes are the best to me. The end product is so beautiful because it isn't as harsh.
Sidenote: I do better with pencils because I shake when I get nervous and I'm always nervous doing my brows because I want them to look right..
Colourpop Brow Pencil ($6)
Available at Colourpop.com
[8 shades]
Blondie
Honey Blonde
Dope Taupe
Arched Auburn
Red Head
Bangin' Brunette
Black N' Brown
Jet Set Black
There are other products out there for the brows and it's a process to find one you prefer. Some other good ones:
- Anastasia Beverly Hills Brow Wiz ($21)
- NYX Eyebrow Gel ($6.99)
- Anastasia Beverly Hills Brow Duo ($23)
What are your favorite products for your brows? What's your process?