Everyday Makeup Routine
While I don't wear makeup every single day, I still have a routine for those days I want to disguise these horrendous, yet designer bags under my eyes. Like everyone, I have days where I get up for class or work and want to do something extra in terms of my appearance or at least look like I care. With this, I have developed my favorite products that I reach for on an everyday basis to create a flawless, yet natural look appropriate for the office or school and doesn't take me a long time to do.
Primer
(Combination of
Maybelline Baby Skin
- $6.99 &
Too Faced Hangover RX - $15/$32
)
The Baby Skin primer is more gel like in terms of consistency and I place it on the spots I get the most oily. This is on and under my nose and under my eyes. The Too Faced Hangover RX is hydrating. My skin can get super dry in some spots, like around my mouth and around the perimeter of my face. This is where I place it for the most part. Unless I wake up and look like a prune. Then, it goes all over.
Foundation
(
Anastasia Beverly Hills Foundation Stick - $25
)
Shade range is amazing. It glides on so smooth and blends really easily. For people who have more dryer skin, I don't feel like you'll like it that much due to the fact that it's more matte. It isn't absolutely horrible and once you get used to it, it's amazing.
Concealer/Highlight
(
Too Faced Born this Way - $23
)
This concealer is one of many that I use and of them all, it's my favorite one. It isn't too thick so that it's hard to blend out. It isn't too runny to wear it smears everything. It has a good amount of coverage and looks really good on my skin. Blending with this concealer is a dream too. Even when I use it on a stick foundation, it's still really good.
Contour
(
NYX Contour Kit - $24.99
&
L.A. Girl Pro Concealer - $2.99
)
Whenever I work with my contour and use a cream product, I was taught from many tutorials that you're supposed to set it with a powder. To prevent it from going anywhere and looking muddy and gross. With a more natural face, I'll do a little contour. If I don't I'll look like an egg. I use the L.A Girl first because it's one of the darkest concealers I've found that actually shows up as contour on my dark skin. I use the second to darkest shade in the contour kit to set it afterwards.
Face Powder
(
Coty Airspun - $7.99
&
Loreal True Match - $8.99
)
I use the Airspun to lightly press under my eyes and contour. Not a lot and I'm not baking since it is a natural kind of beat. Just ever so lightly and dusted away. I use the True Match powder as an all-over face powder. It's the only powder I've found that matches my skin perfectly. So it's what I use on my entire face so I'm not looking like I'm 3 different colors.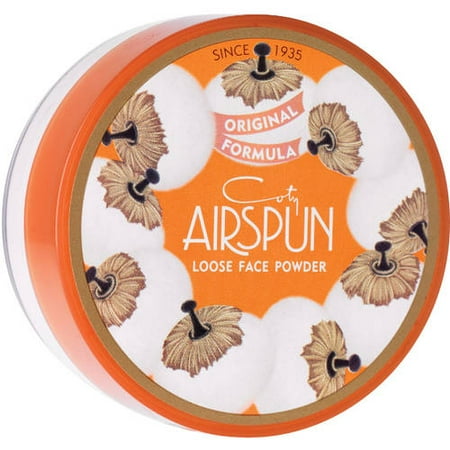 Facial Spray
(
Mario Badescu Rose Water - $4
)
To prevent my skin from looking powdery, I like to spray some rosewater to add some of the hydration back to my skin. When I spray more than a few pumps, it also makes my makeup dewy looking which I personally prefer over matte.
Highlighter
(
Wet n' Wild MegaGlow Highlighter - $4.99
&
ELF Baked Highlighter - $3
)
This is one of my favorite highlighters for an everyday look. Since I'm dark skin, a lot of high lighters can go from looking like a glow to like glitter really quick. These two mixed together looks so good on me and gives me a really good glow. When I mix them, or just apply one over the other, the shades are really brown girl friendly and apply so smooth.
Blush
ELF Blush Palette - $6
I'm not a huge favor of blush to be completely honest. I use it every once in a while to add a bit of color since I'm not doing any eyeshadow or anything like that, but not a lot. I like the colors in this palette because I mix them together and boom. Perfect color for my skin. Also, doubles as eyeshadow quad (save the coin sis.)
Eyeliner
NYC Liquid Liner - $2.99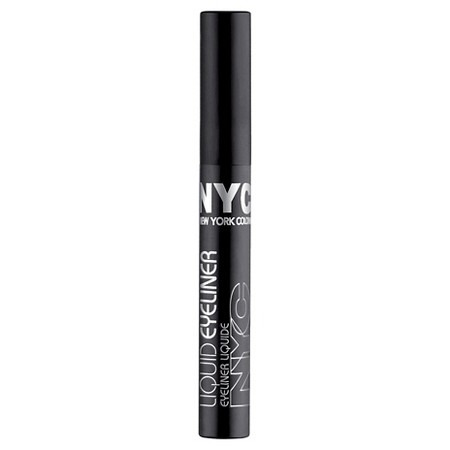 This liner is the blackest, most matte liner I've ever used. I love it so much. It's the best and I use it for everyday looks and the most dramatic looks. Honestly, it's just my favorite liner and yeah.. that's it to be honest.
Lashes
Eylure No. 117 Lashes - $4.99
When I want an everyday look, I still want some nice natural lashes. These are my favorite for adding some length and volume, but not being too glam or dramatic. They also hold up really good all day. If I put this lash on, I know I don't have to worry about the corners lifting or anything. They're comfortable and really conform to the shape of your eye.
Lips
NYX Slim Lip Pencil - $3.49
NYX Soft Matte Lip Creme - $5.99
- opt.-
Jouer Lip Topper - $16
These 3 products make the perfect nude lip for me. Keyword, for ME. I have dark skin, so it's always a struggle for me to find good nudes that don't look white. Everyone's nude lip is different, but when I do mine it always turns out good. It's good for an everyday look and compliments my skin so well. Even when I don't have a full face of makeup on, it's still my go to. I add the lip topper from Jouer when I want a glossier lip.
Setting Spray
Urban Decay All Nighter Setting Spray - $15
For an everyday look where I know I'll be in and out of buildings and it'll be on majority of the day, I like to use the UD spray for longevity. Just to lock everything into place and keep everything together.
What are your favorite go-to products? How long does it take you to apply your makeup for a quick and easy beat?